Exclusive Kids Club News
Hello From Cory the Croc!
Don't like missing out? Cory the Croc will keep you updated below on the latest news and events, plus exclusive Kids Club giveaways and all the FREE fun at Gateway!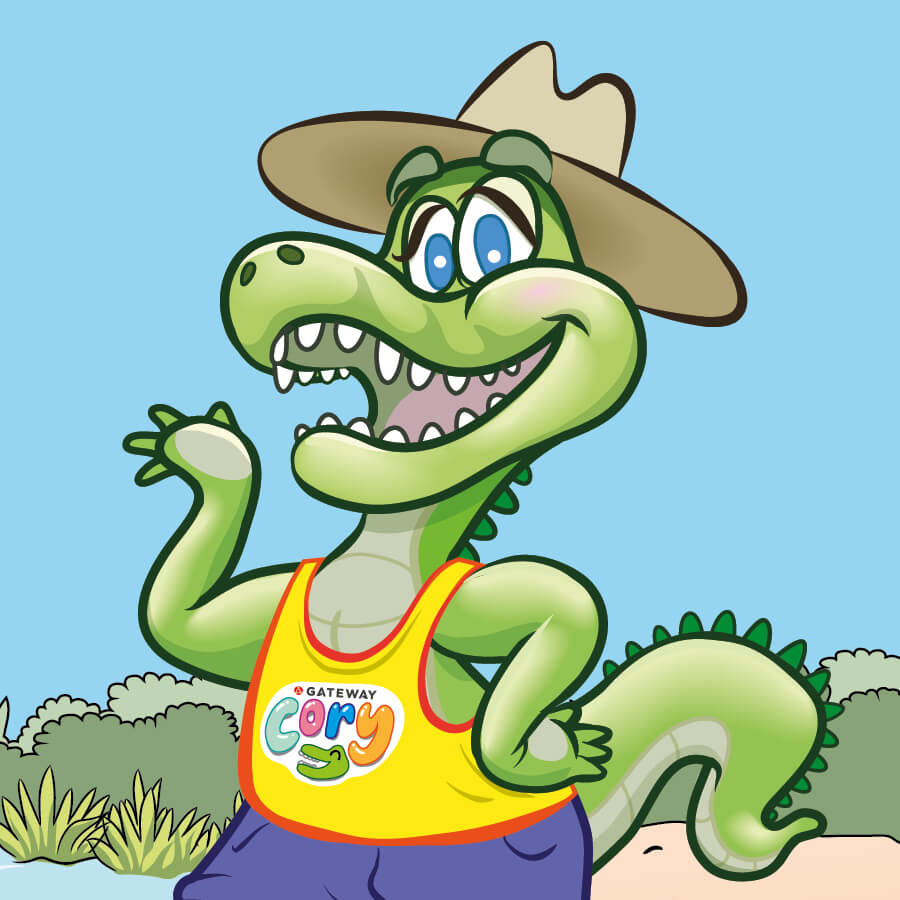 Cory if far from your everyday saltwater croc! His toothy smile and dance moves can light up any room! Cory LOVES to joke around, play hide-n-seek and meet new friends in the Gateway Kids Club!
read more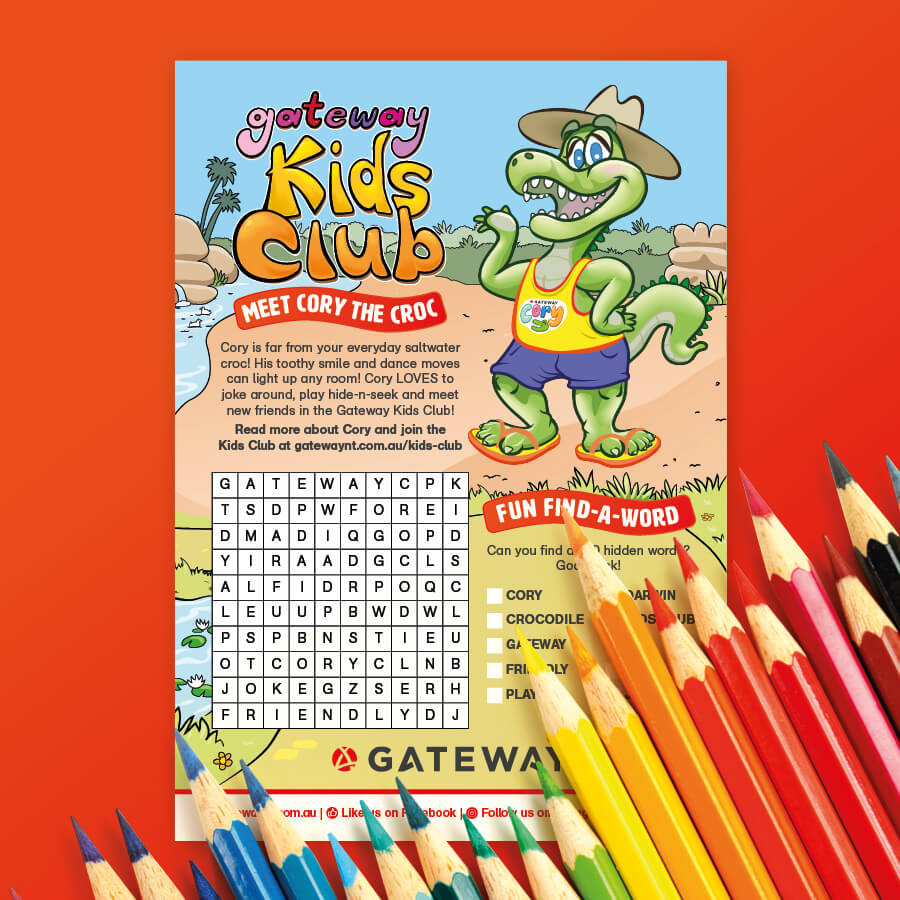 Looking for something to keep you busy? Cory has created a FUN find-a-word and colour sheet just for you!
read more